Agriculture Expo
2023 Virtual Ag Expo
AITC is once again offering a Virtual Ag Expo program in February 2023 for 3rd and 4th grade classes in DuPage County. Teachers may choose from a variety of virtual field trips options. Participants will receive links to their chosen field trips, and Illinois ag lesson, and a customized review packet. The activity will be self-led during the month of February. To participate, please fill out our REGISTRATION FORM.
NEW PROGRAM! Looking for an in-person field trip? We are in the process of collaborating with Kline Creek Farm to host a Farm Bureau day during their spring planting program in May 2023. Information regarding this will be sent out in early spring!
2020 Ag Expo
2020's Ag Expo was held on February 12th and 13th. Third and Fourth graders throughout the county were invited to attend this exciting experience. Held annually at the DuPage County Fairgrounds in Wheaton, the Expo teaches students about agriculture and how it pertains to a favorite treat – pizza!  This year, 389 students attended the Expo.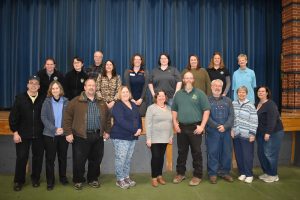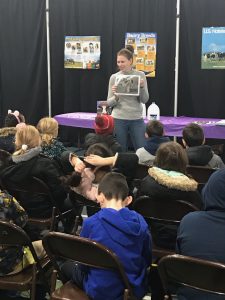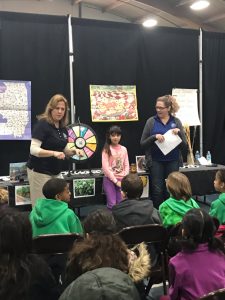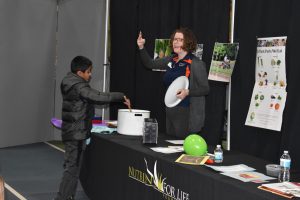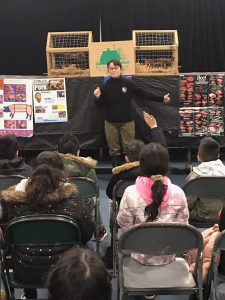 Stations and experts included:
Bees – Joe Dittmann & Rita – Fox Valley Beekeepers
Dairy – Sarah Lenkaitis & Marilyn DeVries – Lenkaitis Holstiens & DuPage County Farm Bureau, Ag in the Classroom Educator
Grains – Bill Pauling & Tom Wiesbrock – DuPage County Farm Bureau, Board of Directors
Livestock – Lisa Carpenter & Staff – Kline Creek
Nutrition – Andrea Farrier & Amy Henschen – University of Illinois Extension
Pizza – Suzy Anderson & Denise Hall – DuPage County Farm Bureau, Ag in the Classroom Educators
Vegetables – Haley Siergiej – Nutrients for Life
Students learned where their favorite food really comes from, and even got the chance to see real livestock! The event concluded with students enjoying a piece of pizza!