Kindergarten Workshop
2023 Pre-K & Kindergarten Teacher Workshop
AITC hosted our 2023 workshop on August 1st with teachers from around the county. Our topics this year included Illinois specialty crops, parts of a plant, and chickens. Our teachers had a great time making seed germination greenhouses, pumpkin pie in a bag, playing educational games, and doing some simple science experiments. We hope to see you all again next year!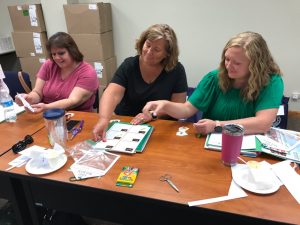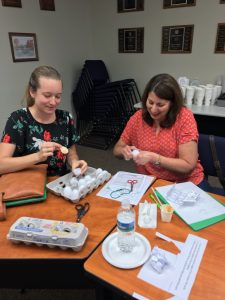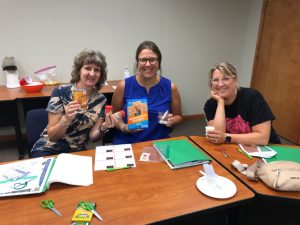 2022 Pre-K & Kindergarten Teacher Workshop
We had a great time hosting our 3rd annual Pre-K and Kindergarten Teacher Workshop on August 1st! This year our teachers learned about general agriculture, pizza, and pigs. We did lots of fun activities including a farm web, lunch sack scrapbook, pizza bracelet, pizza garden, paper bag pigs, and feed sacks. Below is a quick review video for those that could not attend the workshop. Hope to see you next year!
2021 Kindergarten Teacher Workshop
Check out our Kindergarten Teacher Workshop that took place on August 2, 2021. This year we covered apples, livestock, and pollination/honeybees!
2020 Kindergarten Teacher Workshop