Grants
The DuPage County Farm Bureau Foundation provides grants to teachers who design agriculture curriculum to implement in their classrooms, libraries to purchase accurate agriculture books, and 4-H youth to fund projects to show at the DuPage County Fair. Please see applications for more information.
2020 4-H Grant Application (Link)
2020 Agriculture in the Classroom Grant Application (Link) 
2020 AITC Library Grant Application (Link)
2020 DuPage County Farm Bureau Accurate Ag Books (Link)
In spring 2019, teachers, libraries, and 4-Hers across DuPage County were presented with grants funded by the DuPage County Farm Bureau Foundation. Read about all their amazing agriculture-inspired projects here!
Ag in the Classroom Teacher Grants
"Chicken Coop Poop Composting"
Ashley Ritter – JT Manning School, Westmont – 3rd Grade Agriculture Club
Ashley had her students find ways to take care of chicks hatched during their life cycle hatching unit. Combined with a SCORE (School and Community Outreach by Educators) Grant, she was able to purchase all needed equipment to house chickens at the school playground. Students are leaning about daily care of chickens and even have chore sheets for who tends to the chicken each morning and afternoon. In addition to caring for the chickens, students are using the manure in the school garden.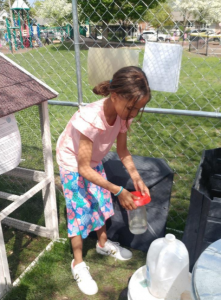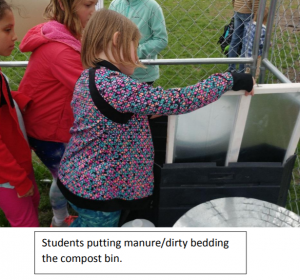 "Hydroponics"
Colleen Morgan – Benjamin Middle School, West Chicago – 6th Grade
Students in this 6th grade class started with a basil seed to begin a hydroponic project. Students planted basil seeds in growth plugs placed under grow lights, which were later planted into net pots. Those net pots were placed in a mason jar hydroponic system. Students were able to see basil grow and develop. The students also realized some of the basil plants were contracting a disease, which made them lose part of their crops. Deciding what to do with sick plants helped them learn problem solving. Each student will take a plant home, and Colleen plans to continue this activity throughout her years.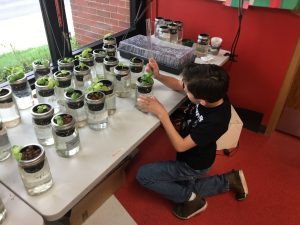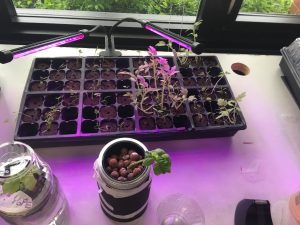 "Growing Student Learning Through Agriculture"
Melissa Swallows – Fairmount School, Downers Grove – 3rd Grade
Melissa used grant money to purchase indoor grow lights, seeds, and soil to help her students learn about food production and good gardening practices. Student-led, with all material provided, students decided who would plant what seeds, sun exposer, planting methods and more. To get this information, students looked online, watched gardening videos, read seed packets, and studied reviews of their equipment to see how best to use it. The students took their plants home, and most plan to raise it to fruit.

"School Community Garden"
Dellmarie Tiritilli-Hromada – Wood Dale Junior High, Wood Dale – Environmental Club
Students joined the Environmental Club to learn more about the natural world, and on their own decided that planting a garden would be a great way to get started. They created their own mix of soil, manure, and vermiculite in a kiddie pool, and transferred the soil into pots where they would plant seeds. However, when placed outdoors the plants did not begin to take due to weather. In the meantime, students researched pallet planting and they tried that next. Outside, they planted in the pallets started flowers so they could see something growing. Students are signed up to take care of the beds over summertime and the club has already decided what they can do better next year.
   
Library Grants
Ashley Ritter – JT Manning School, Westmont – Library Grant
Ashley feels strongly that Westmont students need to learn about farm life throughout the state. With money from the grant, Ashley was able to purchase 5 accurate agriculture books targeted at the k-5 range. There is a bulletin board in the school showing all the new ag books added to the library, and librarians gave book demonstrations to older students about the new books. Students can write their name underneath the book on the bulletin board if they read it. The book demonstrations and bulletin board have encouraged teachers to implement the books in their curriculum as well. JT Manning School Library now has a section where students can quickly grab a book relating to agriculture.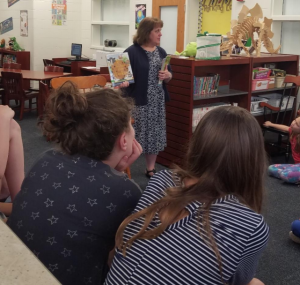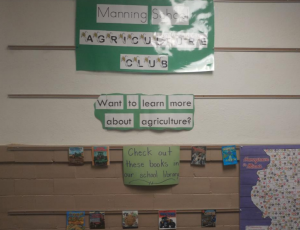 Nancy Gergets – Villa Park Public Library – Library Grant
Villa Park Public Library was able to use the DCFB Library grant to add three titles to their shelves. Auntie Yang's Great Soybean Picnic; Hey, Hey, Hay!, and The Tree Farmer all portray agriculture accurately. These books will be used to support the STEAM (Science, Technology, Engineering, Art, Math) movement at the library, and will help introduce agriculture to toddlers and preschoolers. The new books were displayed, along with other books the library already owned from the Accurate Agriculture List, during family story times.

4-H Grants
Simon Smith was awarded a 2019 4-H Project grant for his project "Poultry." This was Simon's first year in 4-H, although he has participated in Cloverbuds for three years prior. For his project, Simon tested four different incubators to see which ones worked best. The Brinsea Advance incubator was the favorite as it was easiest use, however it had the second best hatch rate. The best hatch rate belonged to an incubator made by his grandfather and mother, which was completely manual. Funds were used to help build housing for the chickens after they hatched. Simon received Best in Show for his project and went to Illinois State Fair to compete with his project presenting his findings.