Grants
The DuPage County Farm Bureau Foundation provides grants to teachers who design agriculture curriculum to implement in their classrooms, libraries to purchase accurate agriculture books, and 4-H youth to fund agriculture related projects to show at the DuPage County Fair. Please see applications for more information.
Note: Teacher & Library Grants are due November 7th, 2022 and 4-H Grants are due March 1st, 2023.
2023 Teacher Grant Application
2023 Library Grant Application
Ag in the Classroom Teacher Grants

"Butterfield Garden Club"
Rebecca Nelson & Jeanne Brasel- Butterfield Elementary, Lombard- K-5th Garden Club
Butterfield Elementary used their Ag in the Classroom grant to purchase gardening materials for their garden club including hand shovels, gloves, watering cans, soil mix, a colander, seeds, magnifying glasses, bamboo stakes, and bags. This year, 38 students participated in the club which met weekly. Their goals were to plan a garden, learn about plant lifecycles, and learn about harvesting plants. Students collaborated with their peers to create three garden plans. Each plan had a theme chosen by the group of students; Disney garden, Mario Party garden, and Rainbow garden. The students chose plants based on their themes and helped plan a garden that would be planted in raised beds. A variety of plants were chosen and planted including flowering plants, vegetables, and perennials.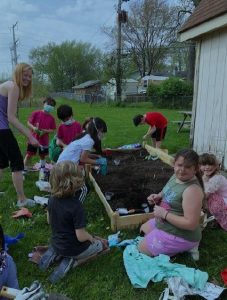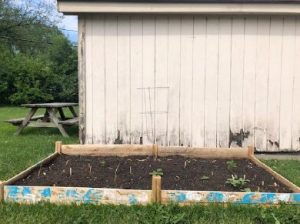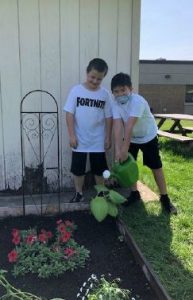 "Indoor LED Plant Habitats"
Dana Berning- Glenn Westlake Middle School, Lombard- 7th Grade
Using the funds from the AITC grant, Dana's class purchased grow lights, pots, soil, fertilizer, seeds, and an indoor plant stand for their project. The students planted their seeds and charted the type of light and soil that each plant used. Their goal was to see what type of lighting and soil/fertilizer worked best for each particular plant. They planted flowers, fruits, and vegetables. The students learned about over planting, underwatering, and the difference between the success rates of fertilizing the plants. During their project they found that natural light worked better than their grow lights.
   
"Botany-Hydroponics & Terrariums"
Lori Tobolski- Manor Hill Elementary, Lombard- 5th Grade
Lori's students used their Ag in the Classroom grant to learn about alternative ways to grow plants using aquaponics and hydroponics and explored how pollution affects ground water and plant growth. They purchased a hydroponics system, aquaponic fish tank, sand, stones, and potting soil. The students were able to grow their seeds using these unconventional methods and see how food is grown. They learned all about the mechanics used in hydroponics and aquaponics and worked together to maintain their system.
   
"Service Garden"
Anna Pagdin- Sacred Heart School, Lombard- 5th Grade
Students in Anna's class used their Ag in the Classroom grant to expand their service garden that was started at their school last year and grow fresh produce for local food pantries. They purchased seeds, soil, hand tools, bins, tomato cages, mulch, fabric ground cover, and fencing. The students researched different plants that grow well in Illinois and planned their garden. They learned about how to plant seeds, tend to plants, and harvest produce. The students met directly with food pantry volunteers to drop off the produce. This gave them a first hand experience with philanthropy and gardening.
   
"Earth Club"
Krista Lipnisky- Washington Elementary, Wheaton- 4th Grade
Krista's class used their Ag in the Classroom grant to learn about gardening and growing plants. They planted and grew flowers from seeds and transplanted them into pots to beautify their quad area. They also grew vegetable seeds for their garden. With their funds, the class purchased two tall planters, potting soil, 5 gallon buckets, flower seeds, and watering cans. The seeds were started indoors and moved outside when the weather warmed. During the project, they learned about plant needs and how they grow. The students were able to take home flowers and some vegetables at the end of the year.
   
Library Grants
In December 2021, ten libraries across DuPage County received grants to purchase agriculture accurate books. Recipients were able to choose from books on a provided list and order them directly to the library. Thank you to everyone who participated! We're excited to be sharing the love of agriculture all across our county!
4-H Grants
Simon Smith, of the High Hopes 4-H Club, was awarded a 2022 4-H Grant to fund his poultry science project. With the funds, Simon was able to purchase a webcam, tripod, flashlight egg candler with a laser, and various other materials. He used these items to improve his incubation techniques in hatching his chicks and shared the experience with others. Simon created his own website and livestreamed the hatching of his turkeys, ducks, chickens, and quails throughout the summer. Great job Simon!