Entertainment
Raging Waves
Members can now purchase discounted tickets to Raging Waves Waterpark, located in Yorkville, IL. Our members have earned a great incentive and can now purchase tickets online at $7 off (valid on full day, over 42 admission). Tickets are valid for the entire 2020 summer season. This offer is available online only. The link to purchase tickets is below. Members will need to call our office for the special Discount Program eStore login.
SAVE $7 PER TICKET TO RAGING WAVES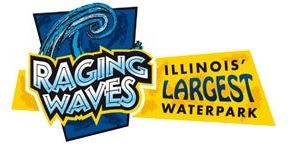 Medieval Times
DCFB members can purchase discounted tickets to Medieval Times, located in Schaumburg, IL. Adults can received 45% off their regular admission and children can received 25% off regular admission. Tickets are only available for purchase online. Please call our office to receive special log in information.

Santa's Village Azoosment Park
Purchase discounted online tickets to Santa's Village Azoosment Park located in East Dundee, IL. Members can purchase tickets for $21.99, which includes Santa's Village and their brand-new water park called Santa Springs. Guests will now have access to 2 parks for the price of 1! Call our office to get our special coupon code to apply at checkout.
www.SantasVillageDundee.com/eTix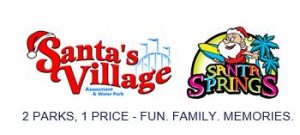 Tickets at Work
Members are able to get discounted tickets to shows, sporting events, hotels, movies, and theme parks across the country. Some of these include, Disney, Broadway, Vegas, and much more. Call our office to get the company code to create your user account at www.ticketsatwork.com!

Bowling Benefits
Show your membership card at participating locations and receive a special discount!
Fox Bowl
Discount: Bowl one game, get one free for up to 6 people
1101 Butterfield Rd, Wheaton, IL 60189
Parkside Lanes
Discount: Free shoe rental with the purchase of 2 paid games
34W185 Montgomery Rd, Aurora, IL 60504
Family Fun 
Show your membership card at participating locations and receive a discount!
Lombard Roller Rink
Discount: Buy one admission, get one free. Skate rental additional. Good up to 4 admissions per visit.
201 W 22nd St, Lombard, IL 60148