Automotive
To generate your e-certificate, first input your county locator number (for DuPage it is 022), followed by a required dash, followed by your Farm Bureau Contract Number (FBCN). DO NOT USE any letters. Also, input your Zip Code. Example: 022-1234567
Ford and Lincoln Special Offers
Illinois Farm Bureau Members get $500 Bonus Cash* towards the Purchase or lease of any eligible 2019/2020/2021 Ford Vehicle and $750 Bonus Cash* towards the purchase or lease of any eligible intelligently designed 2019/2020/2021 Lincoln Vehicle. Must be a member for 30 days to use this offer.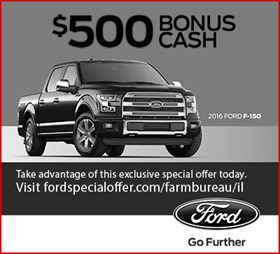 Take advantage of these exclusive special offers today:
2020 Ford Sweepstakes
Don't forget about the Built Ford Proud Sweepstakes* for your chance to win a 2-year lease on a new Ford vehicle! Text the word SWEEPS to 46786** to enter.  Or enter using this link:  https://www.fordspecialoffer.com/FarmBureau/Sweeps
Case IH Tractors & Utility Vehicles
 Save $300-$500 on D, J, Farmall & Maxxum Series Tractors and CaseIH Scout & Scout XL Utility Vehicles.
Full listing at https://www.ilfb.org/membership/benefits/#case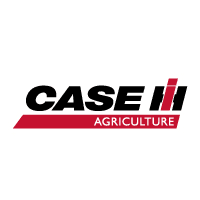 John Deere 
Check out the savings on the following equipment categories:
Commercial Mowing — $300 to $2,700 off
Residential Mowing — $100 to $200 off
Utility Vehicles — $200 to $350 off
Tractors — $200 to $300 off
Golf & Sports Turf — $500 to $3,700 off
Commercial Worksite — 17% off MSRP
Don't wait – Visit JohnDeere.com/FarmBureau today to register!

Details and Restrictions
Must be a valid member of Farm Bureau for 30 days (effective 9/11/18)
A valid member email address is required for eligibility.