Institute Day
Agriculture in YOUR Classroom!
Countywide Institute Day – March 1, 2019
Agriculture in YOUR Classroom was held on Countywide Institute Day, March 1, 2019 from 7:30am-1:00pm. Held at College of DuPage, the workshop focused on ways teachers can tie agriculture concepts into their classrooms without making a whole new unit. 34 teachers earned credit for attending. Speakers included Haley Siergiej from Nutrients for Life, and Marilyn DeVries, Kenna Anderson, and Jan Gibbons from the Ag in the Classroom team. The teachers all received a tour of COD's horticulture facility by Brian Clement. Participants threshed wheat by hand, drank switchel, learned how to teach about fertilizers, and learned about agriculture careers in a fun fashion show, in addition to age-appropriate break-outs. Activities were hands-on and kept teachers engaged, and are bound to keep their students engaged, too!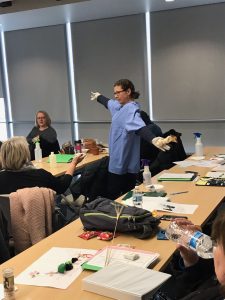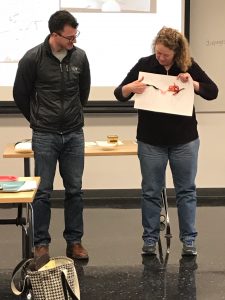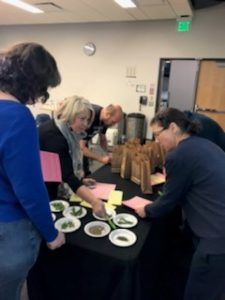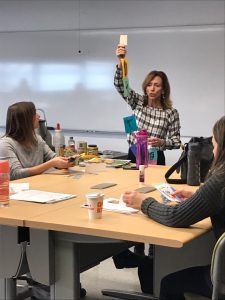 2019 Institute Day Flyer – Closed
Stay tuned – Countywide Institute Day is February 28, 2020!