Institute Day
Agriculture Everywhere!
Countywide Institute Day – March 2, 2018
This year's  theme was "Agriculture Everywhere." Twenty teachers gathered at College of DuPage to earn credit in a workshop that taught them ways they could implement agriculture in their classrooms. Speakers included Donna Nuger and Patty Luster from University of Illinois Extension and Brad Banning from Illinois Agriculture in the Classroom. The teachers all received a tour of COD's horticulture facility as well by Brian Clement. Participants designed no-till planters, built structures using sustainable packing peanuts, and looked at surface tension by using milk and food coloring. Activities were hands-on and kept teachers engaged, and are bound to keep their students engaged, too!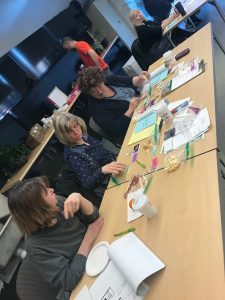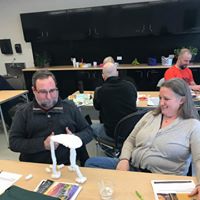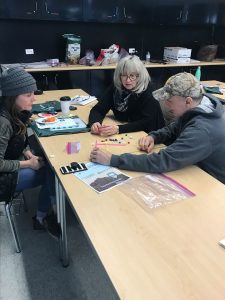 Registration for 2019 institute day will be released the winter of 2018. Be sure to register early as we fill up every year.
2018 Institute Day Flyer (closed)